Desk Set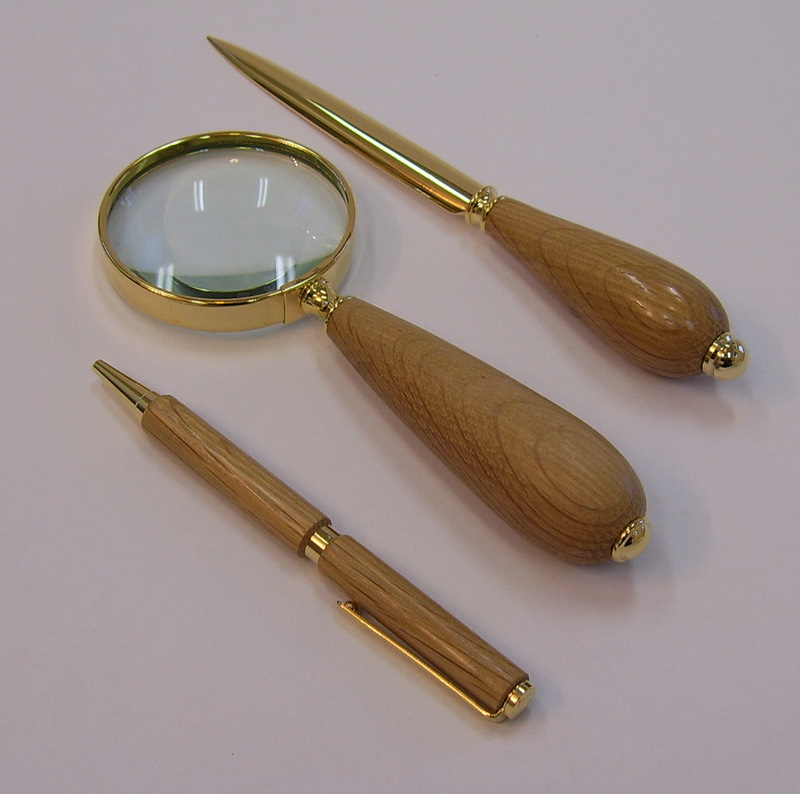 The 10k gold plated pen uses a standard Cross style refill and is $30 or $35 if you want it engraved.
The letter opener is solid brass with 10k gold plating and is $40.
The hand held magnifying glass has the same high quality 10k gold plated parts and is $40. We know good magnifying glasses are hard to find. We have the traditional hand held magnifying glass like you see here or the popular Magnifying Glass/Paper Weight. There are different box options and engraving options. Quantity discounts of course and many woods to choose from. The desk set pictured above is in Oak. Gift box is included.
People want different items in a set. You can choose your favorite items. Just give us a call, we are happy to help figure out what is best for you.
$20 engraving set-up fee.