Luggage tags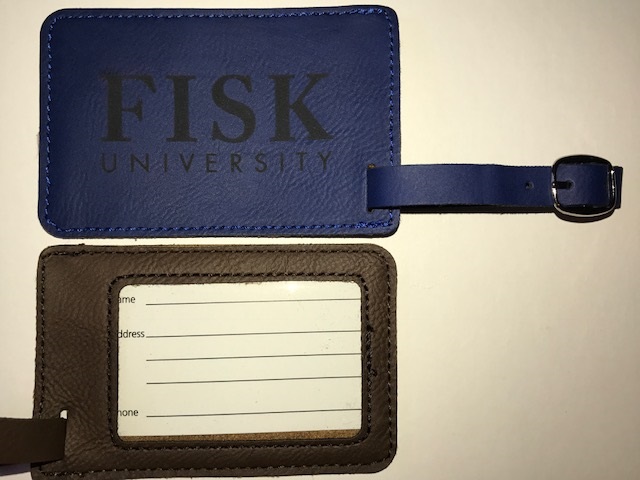 These are made out of leatherette material. It feels and looks like real leather. You can choose blue or brown or both.
It is 4 and 1/4 long x 2 and 3/4 tall. Using up to 2″ tall x 3.5″ wide area for engraving is best.
$20 engraving set-up fee.
Gift boxes add $.75
Less than 50 price is $10 and 50+ price is $8.The bottom one shows the back side of the brown option.