Engraved metal/wood key ring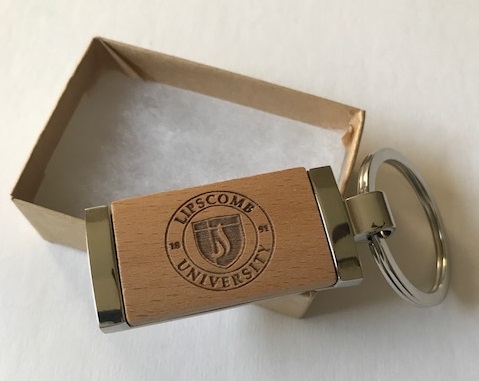 Compact and enduring quality. This item ships well if you need gifts to travel with.
This item was introduced in September of 2017. The first three customers who saw it ordered. This little guy is going to be popular!
This small key ring feels smooth and good in your hand. It just feels like quality.
The body of this measures 1 and 7/8 long x 15/16″ wide. This leaves 1.25″ wide x 3/4 tall area for engraving. The total length is 3 and 3/8″.
Cute little gift box adds $.40.
Laser engraving set-up fee is $20.
Less than 50 price is $8 and 50+ price is $7.