Global Wrap Award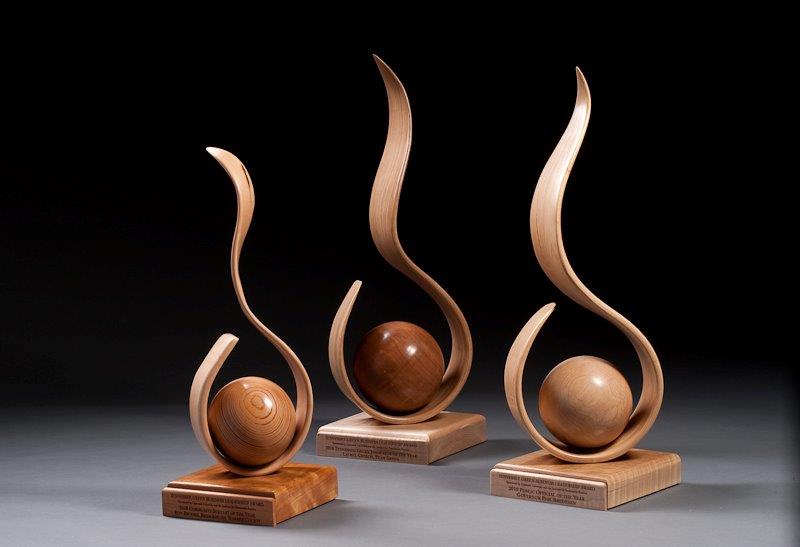 Custom Awards
I admit! Sculptures are my favorite thing to make. These sculptures are very popular for awards that will be presented in front of an audience. I make each one a little different so it is difficult to say the exact height. I like to think of the curved wood wrapping around the earth as a protective shield. Each sphere is carefully made and then placed very deliberately to show it's "best face".
I add a nice piece of leather like material on the bottom of all of my sculptures. When you set it on a table it exudes quality. It's a very different feeling than a wood piece with nothing or little silicone or felt patches.
There are different ways to have your recipients name added to the piece. Available in three different sizes.
PLEASE GIVE US 60 DAYS OR MORE SO THERE IS TIME FOR THE BENT WOOD TO CURE
Sometimes we have some wood bent in advance so we can handle tighter deadlines. Feel free to check with us
Smalls are about 6″-7″ tall-$135
Mediums are about 10″-11″ tall- $195
Larges are about 14″-15″ tall- $250