Spheres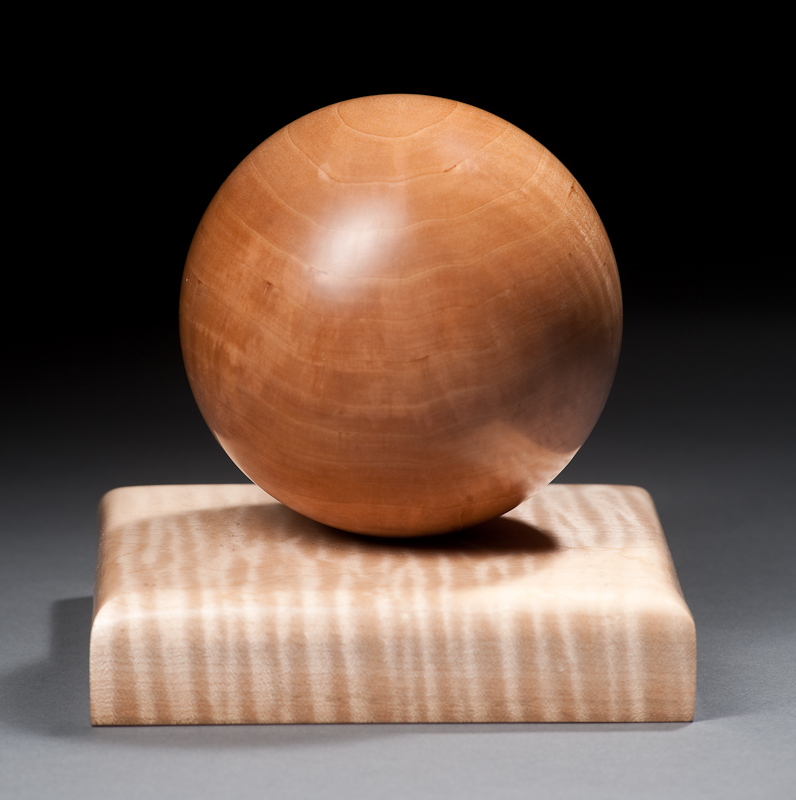 Perfect for awards, trophies and unique gifts of appreciation.
This piece was about 6- 1/4″ tall, wide, and deep. It had a beautiful Curly Maple base with a Cherry Sphere. I would engrave on the base or engrave on a piece of metal and add that. I add a nice piece of leather like material on the bottom of all sculptures. When you set it on a table it exudes quality. It's a very different feeling than a wood piece with nothing or little silicone or felt patches.
Something like this would be in the $150-$175 range.