Sculptures & Artwork
This piece has lemons, limes, and oranges carved into the heel. It isn't available just yet.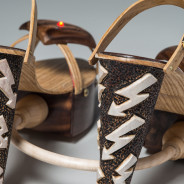 Another view.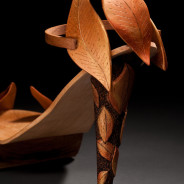 Life size and NO you can't wear it! Not for sale at this time.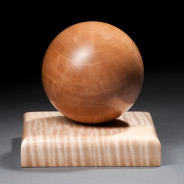 Perfect for awards, trophies and unique gifts of appreciation.
Shown above, the custom wood design piece is about 6- 1/4″ tall, wide, and deep. Beautiful Curly Maple base with a Cherry Sphere. $150.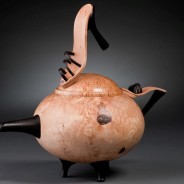 Masur Birch is not a particular species of birch, but is rather a grain figure that is most commonly seen in Downy Birch and Silver Birch. I love the way it looks. I enjoyed having high heel shoes perched on it because we all know they don't belong there.  So many things in life are not how we expect them to be and I was accentuating that fact in this piece. The carved stiletto feet grace the curved bottom. This piece is not for sale yet.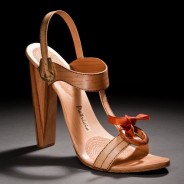 The heel and ring are made from Brazilian Tulipwood which is one of the prettiest woods in the world in my opinion. This is actual size. It is not for sale yet.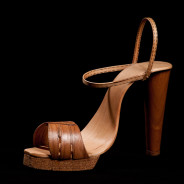 Not for sale at this time.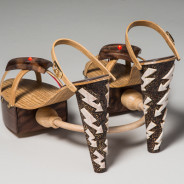 This pair of shoes has a secret battery pack enclosed. It features flashing red LED lights. The walnut heels are carved and bleached showing the universal symbol for high voltage. The turned electrical cord and plugs appear to plug in to each shoe. Their connection is very electric and is creating a high voltage situation where both shoes are literally starting to come off the ground. Not for sale at this time.