Cell phone stands and docking station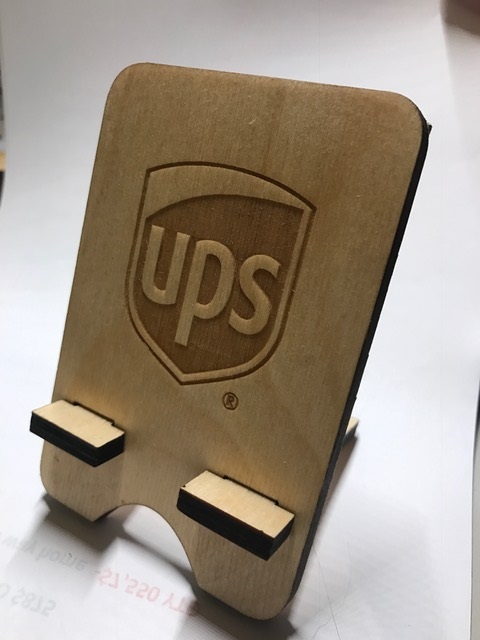 I introduced these in 2017 and they have been a hit.
You can place your phone either vertically or horizontally and charge it while it is in this stand. Don't loose your phone on your desk anymore.
I can engraved your logo on it. I make these out of high grade 1/4″ cherry plywood. There are two pieces. You just slide the "leg" piece through and it provides a shelf for your phone. If you have a phone without a case you can put some rubber bands on the tabs to keep it from sliding. Most phones do not need anything.
There is a $20 engraving set-up fee.
Gift boxes add .75 each
Less than 100 price is $12.95
100+ price is $10